On this page, you can start the quiz. You might need to answer questions before you start the quiz.
If the page asks you how you read the book, click one of the answers: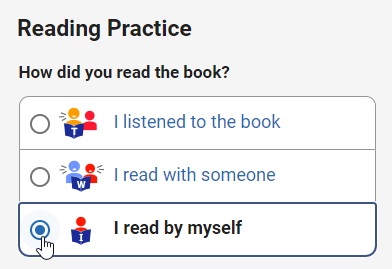 If the page asks whether you want the quiz read to you, choose Yes to hear the questions or No to read the questions on your own. You should also choose No if you are using a screen reader.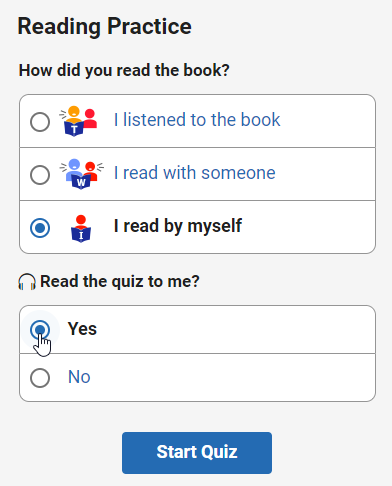 When you're ready to start answering the quiz questions, select Start Quiz. See the examples below to find the button.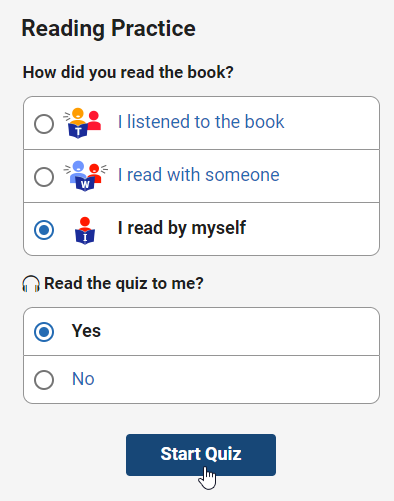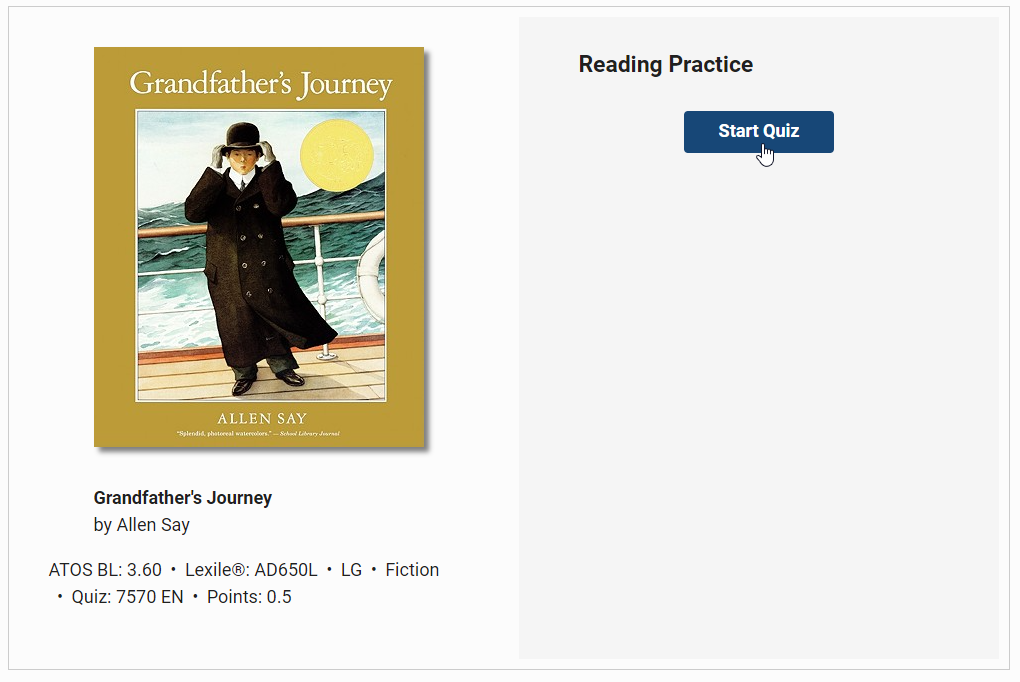 To see all of the steps for taking a quiz, click this link to go to "Take a Quiz."