In Accelerated Reader, quizzes are available in both English and Spanish. If a student reads a book in English, they take the English-language quiz. If they read the book in Spanish, they take the Spanish-language quiz.
Students and Spanish Reading
Students who have taken a Star Reading Spanish assessment, those who have taken a Star Math Spanish assessment, and/or those who have already passed a Spanish Accelerated Reader Quiz will see Spanish book ideas in Accelerated Reader as well as English book ideas. (Note that deactivated Spanish quizzes don't count in this scenario.)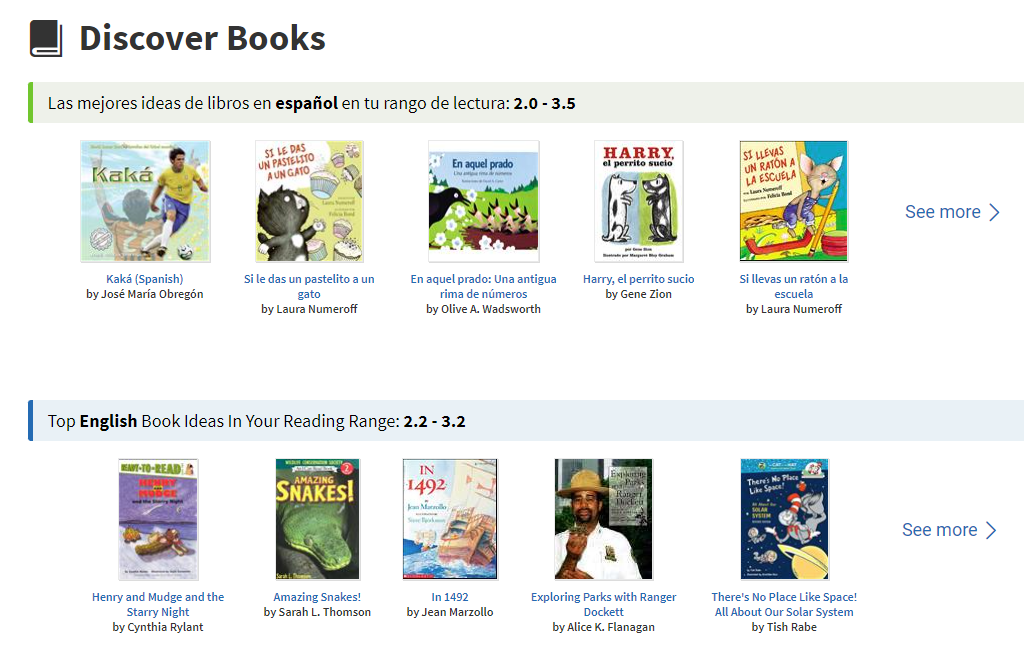 When students search for a book or select a book cover under Discover Books, they see the language of the book and quiz along with other book information.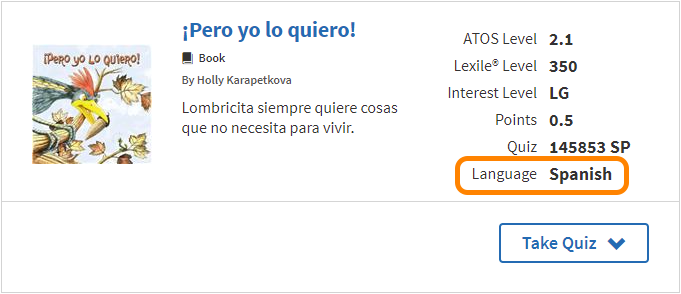 When students view their TOPS Reports for a quiz, they can also choose to see the report in Spanish by selecting the Español button. (Teachers can also choose to see Spanish when they view TOPS Reports for their students.)


If you are using reading range goals, you can set a Spanish reading range as well as an English one. Students will see both reading ranges on their progress page.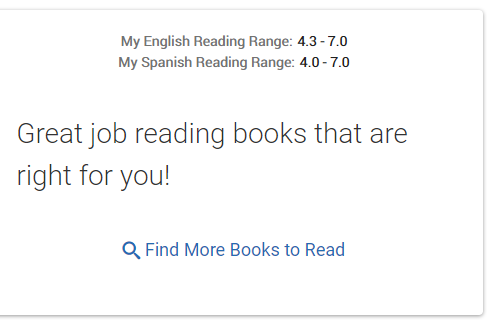 Teachers and Administrators and Spanish Reading
For teachers and administrators, on Manage Books and Quizzes pages and on reports, the abbreviation EN after the quiz number is used to indicate English quizzes, and SP is used to indicate Spanish quizzes.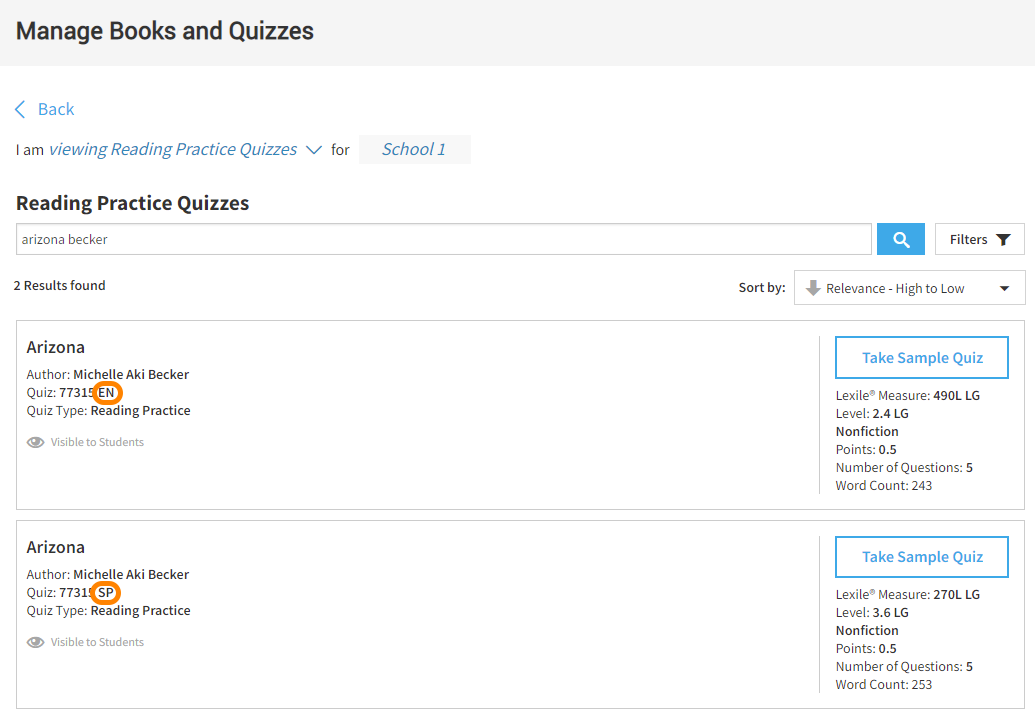 Teachers can see more information about their students' reading in Spanish and English on the Biliteracy Report tab in the Accelerated Reader Record Book.


For classes that use reading range goals instead of average book levels, teachers can set both English and Spanish reading ranges to guide student reading.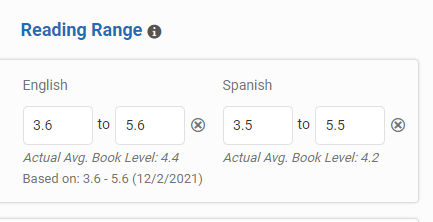 Best practices for English language learners are generally the same as for native English speakers. However, keep in mind that English language learners who communicate well in English during everyday conversations may not have the same level of proficiency with text. Even if a student is a good decoder, his English vocabulary may be smaller (by thousands of words) than that of a native speaker. Thus, his comprehension may fluctuate, depending on a book's subject matter. Be sure to provide instruction and support with English language learning as well as reading.
Additional suggestions:
If the student's average percentage correct score is below 85% for Accelerated Reader quizzes, help the student find books on subjects that the student is familiar with so the vocabulary load is not too heavy.
If the student is not meeting his or her goal for points or passed quizzes, adjust the goal to meet the student's lower reading pace.