The TOPS Report shows your results for the quiz and information about your progress. TOPS stands for "The Opportunity to Praise a Student"!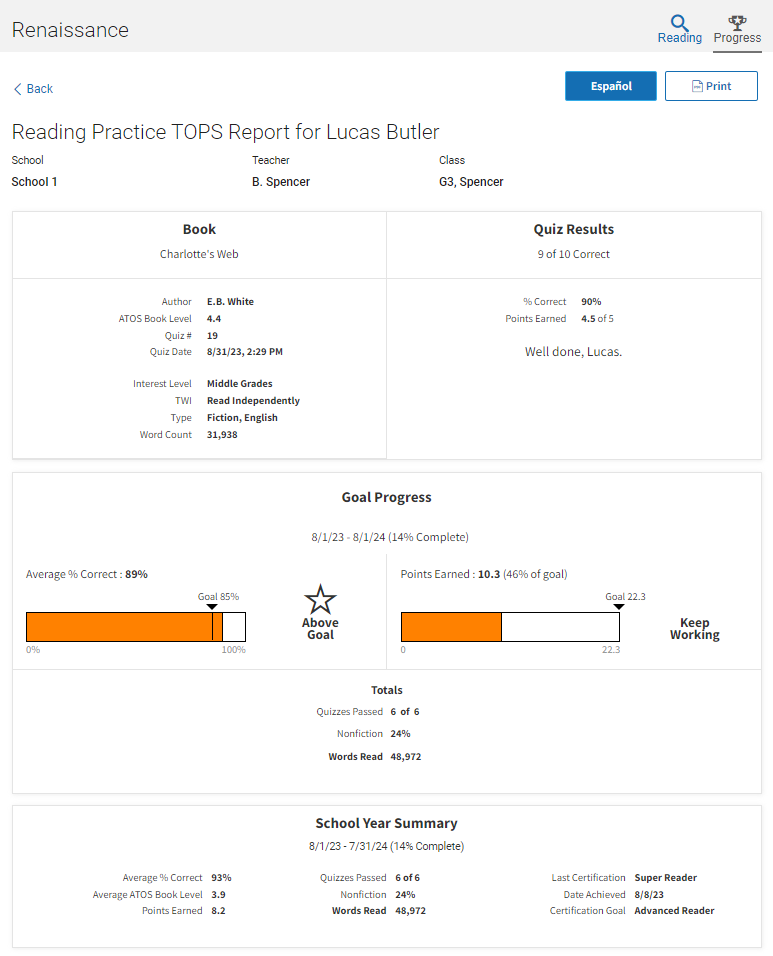 The report shows you:
the title of the book or article
how many questions you answered correctly
information about the book and quiz
your score
the number of points you earned
the words you learned (correct words) and those you did not learn (incorrect words) (for Vocabulary Practice Quizzes)
your progress toward your goals (not shown if you have badge goals) - Note: If there is more than one marking period with goals happening now, you will see a drop-down list that you can use to choose the marking period that you want to see goals for.
your progress for the school year
your scores for reading skills (for Literacy Skills Quizzes)
If you want to print the report, select the PDF button at the top of the page to open a file that is ready to print. If you want to see the report in Spanish, select Español. When you're done with the report, select < Back at the top of the page.