Some Reading Reports include information about your students' work on article assignments.
On the Home page, select Reports; then, select Accelerated Reader / Reading Practice in the menu that opens.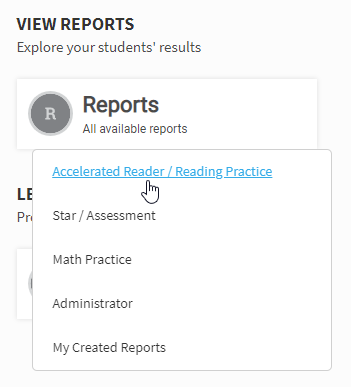 You will go to the Reports page, with the Accelerated Reader/Reading Practice tab selected. On this tab, you'll see an icon for each of the reports or views that are available. Select a report or dashboard to open it; choose the type of work and students to include, and view the report.
If you use a report often, select the pin (

) on the report tile to add it to the Pinned Reports section at the top of the page so you can find it easily next time.
The following reports can include Accelerated 360 article assignments and quizzes:
Monitor Progress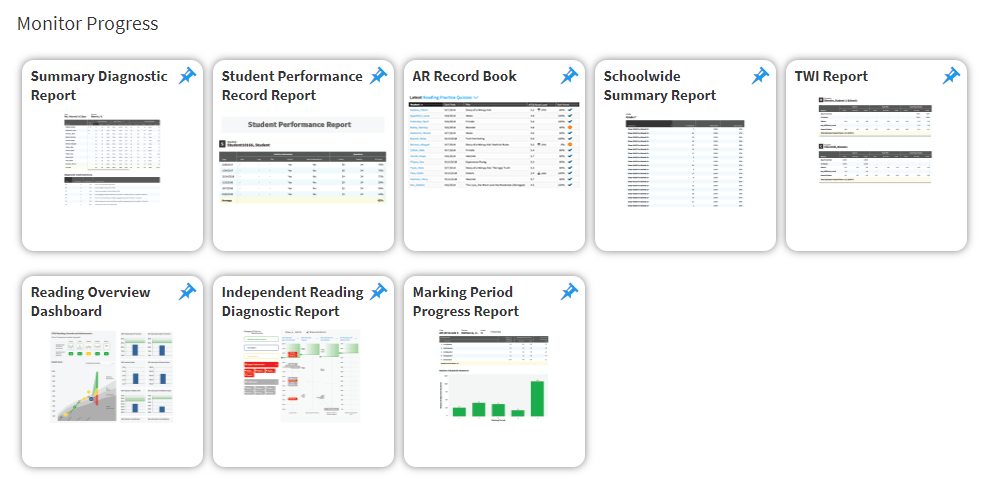 In this section, the following reports can include data on article assignments and quizzes:
Certification and Achievement

In this section, the following reports can include data on article assignments and quizzes:
Management Reports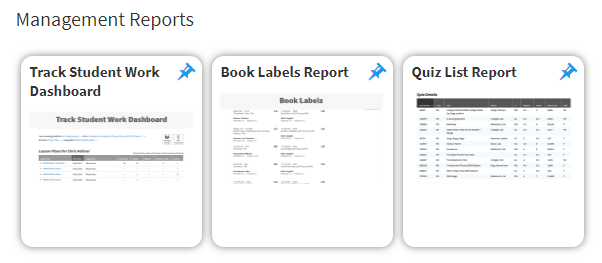 In this section, the following report can include data on article assignments and quizzes:
Mastery Status

In this section, the following reports can include data on article assignments and quizzes:
Quiz Usage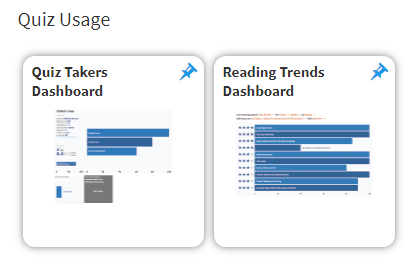 In this section, the following reports can include data on article assignments and quizzes:
Reports for Parents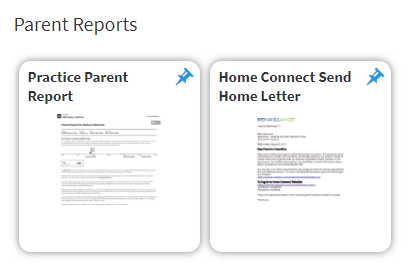 In this section, the following reports can include data on article assignments and quizzes: