Recorded Voice Quizzes are Reading Practice Quizzes designed for emergent and beginning readers. Students can use the speakers on the computer (or headphones) to listen to a professional recording of each quiz question and the answer choices. Recorded Voice Quizzes can help you use Accelerated Reader more effectively and efficiently with your emergent and beginning readers. Because students hear the words as they appear on the screen, they can take the quizzes independently.
You can control how your students use Recorded Voice Quizzes with the Recorded Voice Preference in the Quiz Settings.
Who can do this with standard user permissions?
District Level Administrators, District Staff, School Level Administrators, School Staff, Teachers
To find your Recorded Voice Quizzes, follow these steps:
1. On the Home page, select Accelerated Reader or Accelerated Reader 360 Independent Reading; then, select Manage Books & Quizzes.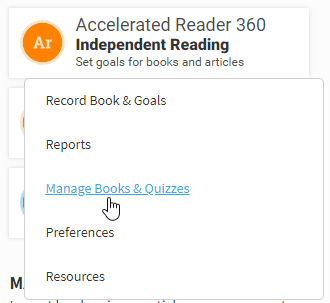 2. On the Manage Content page, select Manage Books & Quizzes.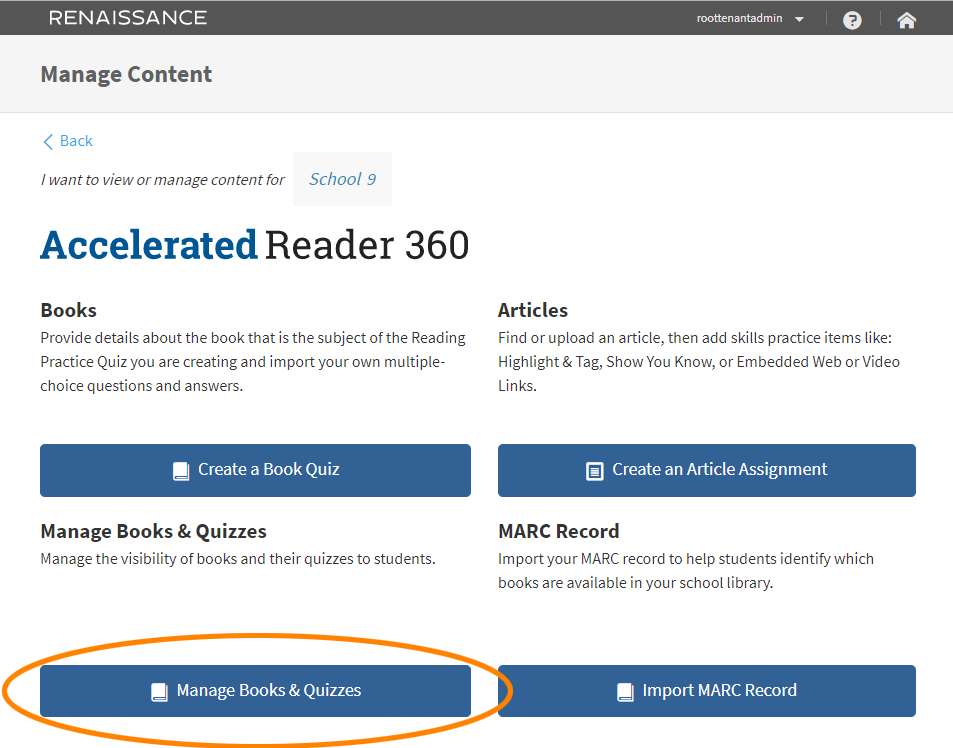 3. On the Manage Books and Quizzes page, make sure viewing Reading Practice Quizzes is selected at the top of the page. Then, select the school name, select a school in the window that opens, and select Apply.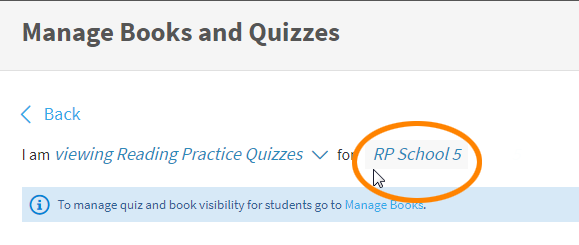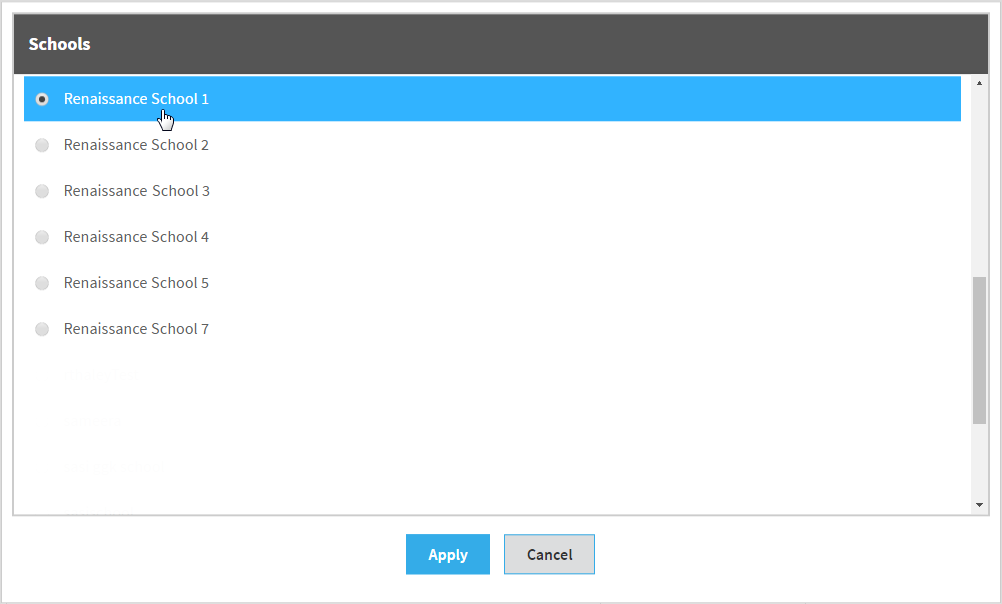 4. You will see the Reading Practice Quizzes that are available for your school. Select Filters next to the search field.

5. Select the Audio Available filter.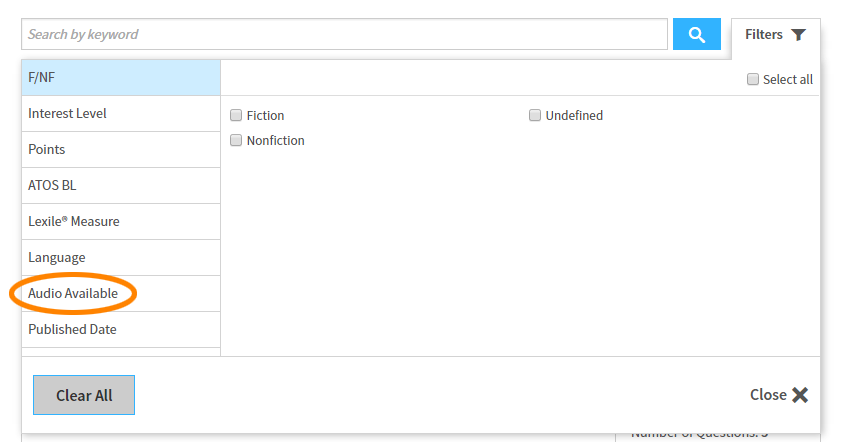 6. Check Has recorded voice audio.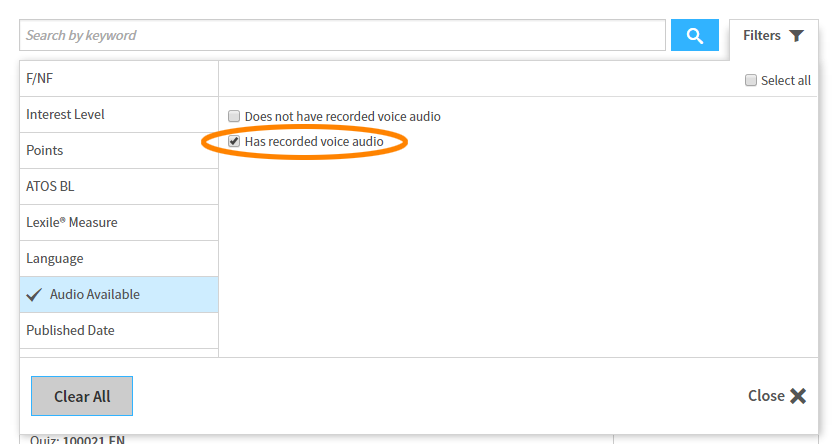 7. Select Close to apply the filter.
All of your Reading Practice Quizzes with Recorded Voice will be listed. For each, notice the

icon underneath the Quiz Type. Whenever you view Reading Practice Quizzes (whether you use the Audio Available filter or not), that icon identifies quizzes that have Recorded Voice available.